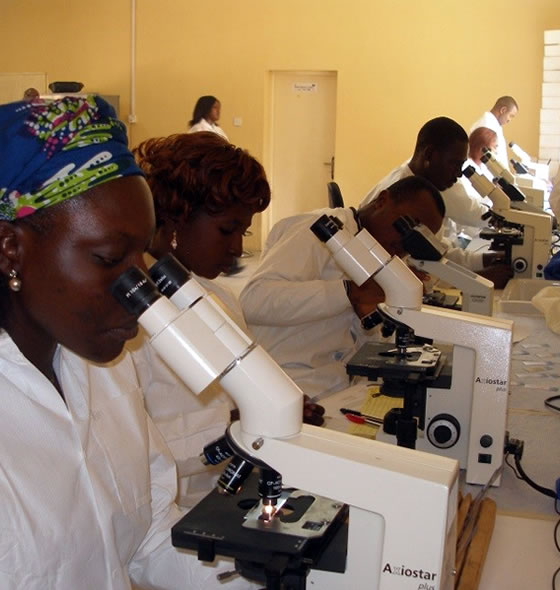 Laboratory Scientists participate in a training at the National TB Laboratory Training Center in Zaria.  
TB Culture
Sample collection, processing and shipment
Basic laboratory operations
Teaching Methodology
Supply Chain Management
Bio-repository Services
Trainings are also aimed at exposing individuals to best diagnostic practices, latest and applicable technologies with emphasis on identified areas of gaps (based on requests, needs assessment, site monitoring visits and Quality Assurance reports).
One of the projects spearheaded by this unit is the Strengthening Health for Human Resources in Nigeria Group (SHaRING). This has supported Laboratory Systems strengthening in Nigeria through Pre and In-service trainings.
Personnel capacity development is done through centralized and hospital-based trainings using curricular, manuals and other resources developed and reviewed in line with national and international guidelines/policies.
Over 9,980 health care workers have been trained.
Unit contact email: [email protected]