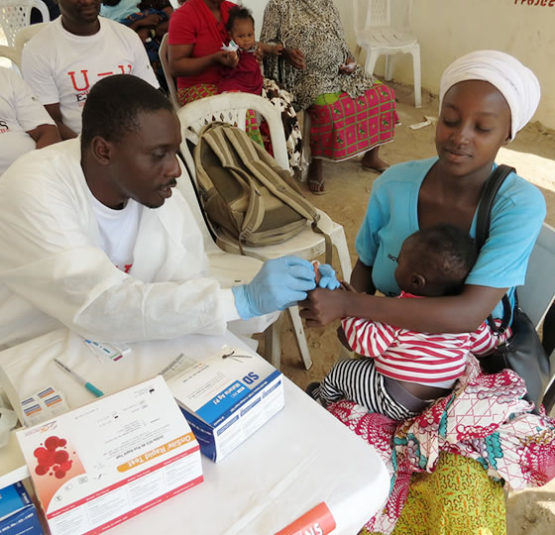 People turn out for HIV Counseling and Testing at a community in Lugbe, Federal Capital Territory, to mark World AIDS Day 2019
for  95% of those placed on treatment. Key population are also being identified by the project for the provision of HIV treatment and care services.
SURGING During COVID-19 Pandemic
Due to the restriction in movement during the pandemic, the focus of  on finding new HIV cases has shifted from a facility-led approach to a community-led approach. The project has also targeted communities of key population and implemented dispensing of drugs for three to six months for both newly identified and previously identified people living with HIV.
Best practices being implemented include,
Various virtual training (and capacity building) including an Infection Control Training via ECHO/Zoom platforms
Virtual mentoring and supervisory visits and continuous advocacy and engagement of health care workers to sustain quality service delivery were conducted in some instances
Assisting facilities with personal protective equipment  to ensure service provision to clients are not hampered, and redistribution of commodities to essential service areas.