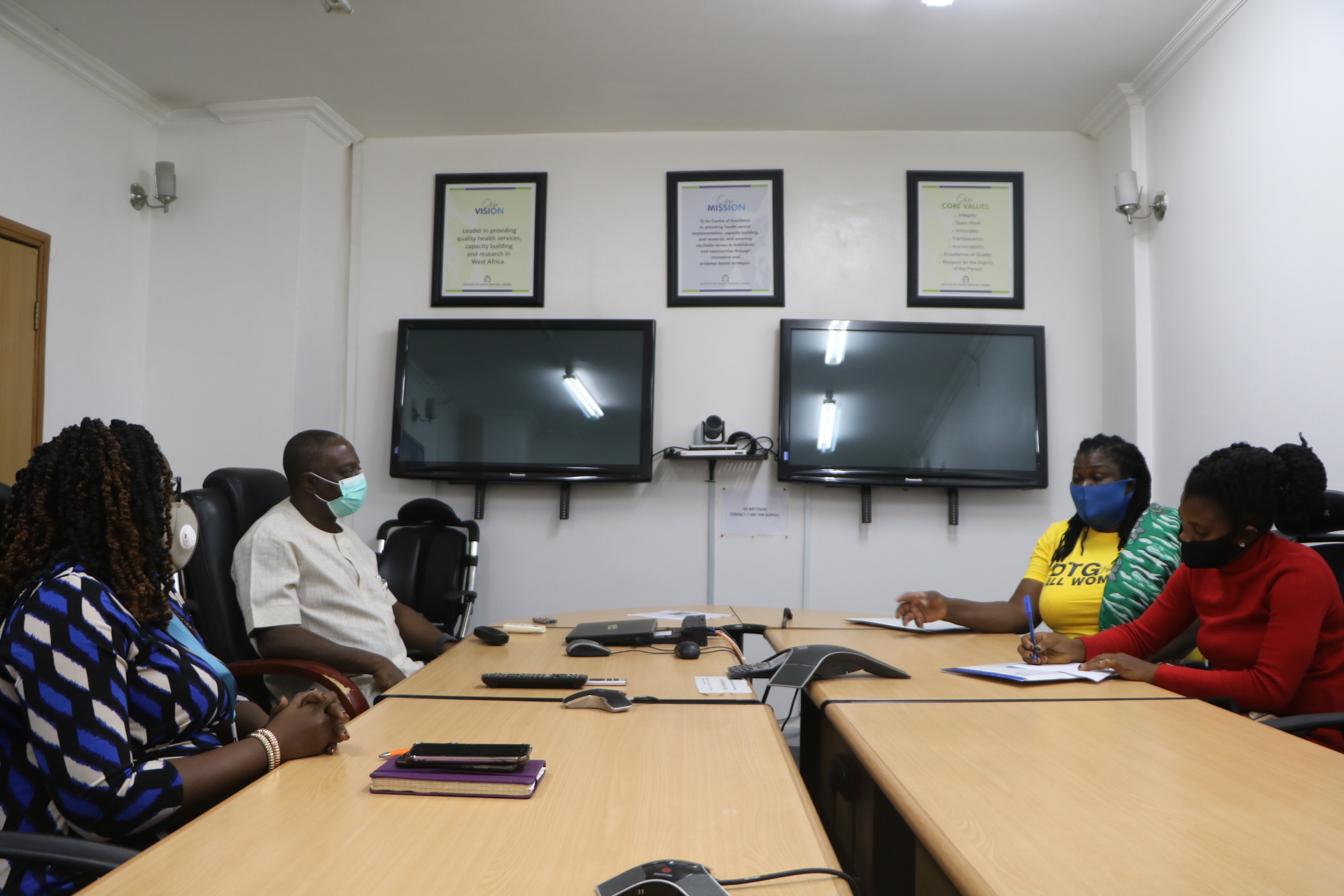 Activity Details
Client :

Association of Women Living with HIV and AIDS in Nigeria (ASWHAN)

Year :

December 2020

Location :

Abuja
ASWHAN Pays Courtesy Visit to IHVN
Members of the Association of Women Living with HIV and AIDS in Nigeria (ASWHAN) have met with the Chief Executive Officer of the Institute of Human Virology Nigeria (IHVN) to discuss partnership in addressing HIV among women and children.
The Coordinator of the Association, Mrs. Ukam Assumpta Reginald, thanked the Institute for involving its members in peer counseling activities and sought further collaboration in providing client services.
IHVN CEO, Dr. Patrick Dakum, who welcomed the ASWHAN team, called for collective action towards increased HIV testing and retention in care for women, adolescents and children.