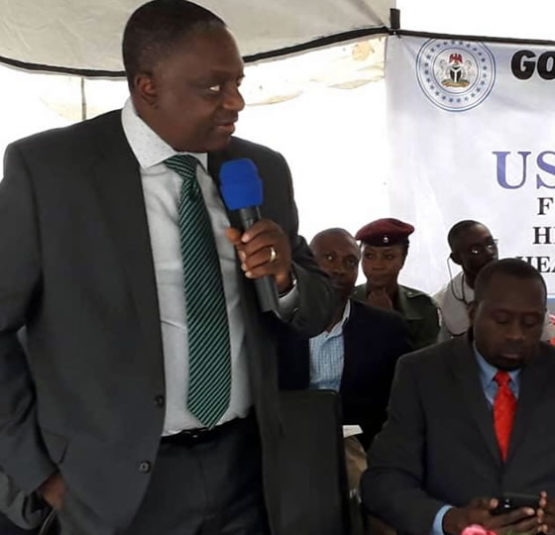 IHVN Chief Executive Officer, Dr. Patrick Dakum, speaks at an event organized by the Rivers State Government to flag-off the elimination of user fees for people living with HIV in the state.
Through targeted community testing at hot spots and collaboration with private laboratories, patent medicine vendors and traditional birth attendants (TBAs), clients identified as HIV positive are linked to proximal treatment sites.
We are reaching key populations with HIV testing and treatment through an Enhanced Peer Outreach Approach that involves the use of peer testers, provision of free treatment for sexually transmitted infections, amongst other evidence-based strategies.
Differentiated Model of Care services, e.g. Community ART (Community Pharmacy and Community Treatment Initiative), Multi-Month Dispensing, Fast Tracking facility ART pick-ups etc., have been institutionalized to suit clients' needs.
Under our Orphans and Vulnerable Children (OVC) program,  we provide care and support to the children and their caregivers. Adolescent girls and Young Women are also being enlightened and equipped with skills for their empowerment.
Rivers Surge Project in Figures (from April 2019 to 19th March 2022)
S/No
Indicator
Figures
1
Number of people provided with HIV Testing Services
4,453,546
2
Number of people who tested positive
168,740 
3
Number of People Living with HIV (PLHIV) placed on treatment
168,740 
4
Number of Health Facilities supported
116