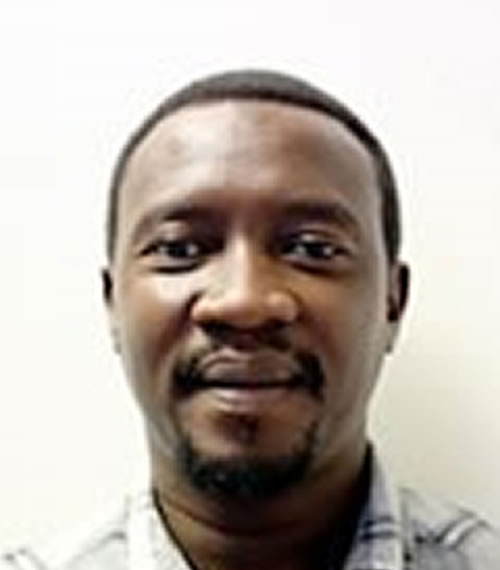 Personal Information
Arch. Samaila Shawulu
Building Services Manager
Achievements & Awards
Professional Qualifications :

B.Tech., M.Tech.,PGD, MNIA, CPM,MPM,FAAPM, ARCON, ANCA, ANIA
Brief About Arch. Samaila Shawulu
Biography
Arch. Samaila Shawulu manages the building and maintenance units in the Institute of Human Virology Nigeria (IHVN). He oversees construction, upgrades and renovation of infrastructure including health facilities and laboratories. He also ensures that standards are maintained in the Institute's mechanical and electrical installations, and facilities.
He provides technical guidance and supervises construction work at the International Research Center of Excellence (IRCE), an eight story building along airport road, Abuja, which is to house the Institute's offices, laboratories and research infrastructure.
His expertise and over 20 years of experience is in project analysis, designs and construction, project management, supervision of sites, maintenance services, and laboratory design amongst others.
He holds a Bachelor and Masters of Technology Degree in Architecture from Abubakar Tafawa Balewa University in Bauchi, Bauchi State Nigeria. He also earned a Post Graduate Certificate in Project Management from the Robert Kennedy College, University of South Wales, United Kingdom. He is trained in health and safety considerations in laboratory designs, and in design guides for airborne infection control, from Harvard School of Public Health, USA.  He also has training in Heating Ventilation and Air Cooling (HVAC) systems from the Eagleson Institute USA.
Arch. Shawulu is a Member of the Architects Registration Council of Nigeria and an Associate Member of the Nigerian Institute of Architects, a Chartered Architect and a Fellow of the American Academy of Project Managers.
His hobbies include music, playing football and volleyball, and reading. He is married with children.