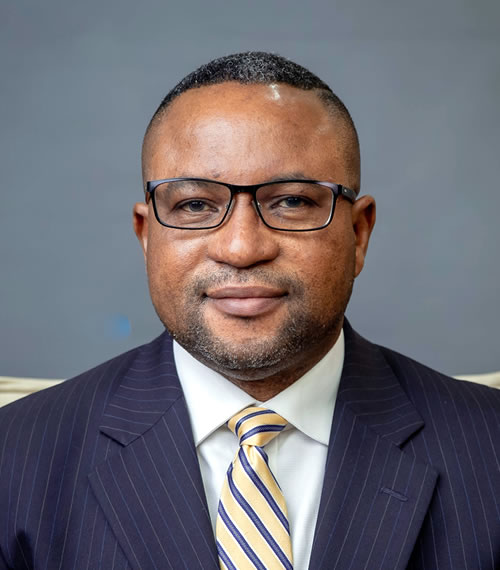 Personal Information
Dr. Charles Olalekan Mensah
COO/Managing Director
Achievements & Awards
Professional Qualifications :

PhD, MBA, FCA, CPA, CGMA, MACHE
Brief About Dr. Charles Olalekan Mensah
Biography
Dr. Charles Olalekan Mensah is the Managing Director/Chief Operating Officer (MD/COO), of the Institute of Human Virology Nigeria. He is responsible for the effective and efficient corporate operations of the Institute including administration, finance, contract administration, and supply chain to support treatment, care and support activities for thousands of people living with HIV/AIDS, TB, Malaria and other diseases in Nigeria.
Dr. Mensah in this technical and administrative position provides comprehensive oversight for the management of key areas of corporate operations including; strategic planning, resource mobilization and business development, financial management, human resources management, grants management, and supply chain management for the Institute in providing HIV/AIDS testing, counseling, to more than 11 million individuals and treatment to over 400,000 clients in Nigeria. He also develops short and medium-term strategic plans for resource management and space acquisitions, establishing site agreements with community organizations and external facilities. The MD/COO provides technical input and leadership in the daily management of IHVN accounts ensuring timely analysis, reconciliation, and reporting of transferred funds.
Charles Mensah is a Fellow of the Institute of Chartered Accountants of Nigeria (FCA), member of the American Institute of Certified Public Accountants (CPA), and a Certified Global Management Accountant (CGMA). He is also a member of the American College of Healthcare Executives (ACHE), and the International Society for Research Administration (SRA). He trained at the Federal Polytechnic, Ado Ekiti, Nigeria where he earned Higher National Diploma in Accountancy in 1985, the University of Baltimore, where he earned a Master of Business Administration degree in 2001, and Walden University, Minneapolis, where he earned Doctor of Philosophy degree in Health Services in 2020. He is married with children and loves to play soccer, badminton, table tennis and lawn tennis.