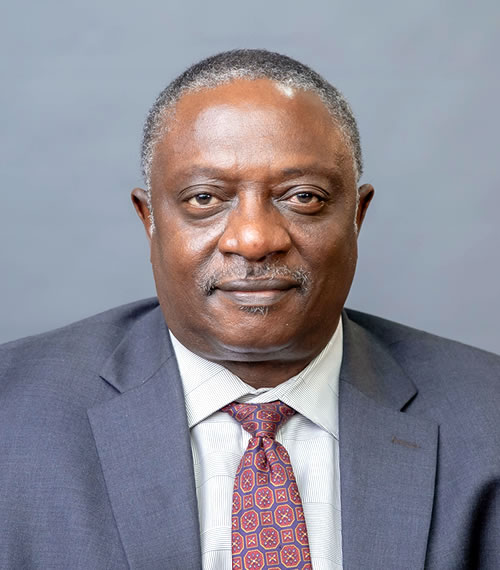 Personal Information
Dr. Patrick Dakum
Chief Executive Officer
Achievements & Awards
Professional Qualifications :

MBBS, MPH, Dip. Theo
Brief About Dr. Patrick Dakum
Biography
Dr. Patrick Dakum is the Chief Executive Officer of the Institute of Human Virology, Nigeria (IHVN) and Associate Professor in the Department of Epidemiology and Public Health at the University Of Maryland School Of Medicine, Baltimore.
He leads IHVN's CDC PEPFAR and the Global Fund programs to fight AIDS, Tuberculosis and Malaria. He coordinates the interdisciplinary responsibilities of the Institute for effective program output in addition to providing overall management of the Nigerian team in implementing the Institutes several projects.
He liaises with other US Government partners and the Government of Nigeria partners to ensure the success of the US President's Emergency Plan for AIDS Relief (PEPFAR) ACTION Project now ACHIEVE project in the country, a project that have placed over 400,000 people living with HIV in Nigeria on treatment. He also coordinates IHVN participation in implementing the Global Fund to Fight AIDS, Tuberculosis and Malaria programs
Through the Fogarty-sponsored UM-IHV AITRP research training grant, he is brokering a research training agenda to build capacity of IHVN and several academic and research partners linked through the PEPFAR program.
He trained as a medical doctor at the Ahmadu Bello University, Zaria in Nigeria and Lagos University Teaching Hospital where he earned a Master's Degree in Public Health. His public health career has spanned through the telecommunication industry (NITEL), multilateral agencies (UNFPA), bilateral agencies implementing partners (AVSC, CEDPA, CIDA) and local NGOs (Help International). Dr. Dakum has also served as Commissioner for Health and Information in Plateau State Nigeria.
He loves to play table tennis, is a biblical scholar and is married with children.