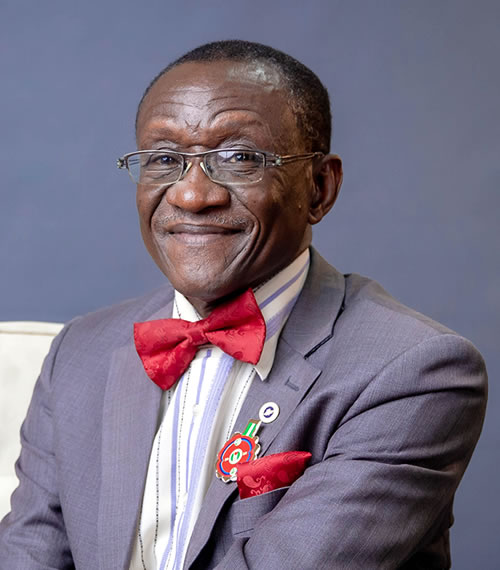 Personal Information
Dr. Patrick Olabiyi Matemilola
Member
Achievements & Awards
Professional Qualifications :

Paediatrician, Researcher, Rights Advocate
Brief About Dr. Patrick Olabiyi Matemilola
Biography
Dr. Pat. O. Matemilola, medical doctor, researcher and former National Coordinator, Network of People Living with HIV/AIDS in Nigeria (NEPWHAN), is a member of the Board of Directors of Institute of Human Virology, Nigeria (IHVN).
An inspiring leader and scientist, Dr. Pat has contributed immensely, to HIV mitigation interventions both nationally and internationally. In 2019, he was honored as one of the U.S. President's Emergency Plan for AIDS Relief (PEPFAR) – Nigeria Program – heroes. He was chosen as one of the 16 nominated individuals that have made outstanding contribution to the epidemic control of HIV in Nigeria.
As National Coordinator of NEPWHAN for nine years, Dr. Pat was actively involved in building the organization through program development and advocacy at various levels. While in NEPWHAN, he also managed several funds and projects such as; Nigerian Organizations Response to AIDS (NORA) project, World Bank Assisted HIV and AIDS Fund (HAFI), Ford Foundation grant for PLWHA mobilization at Community level.
Prior to his stint at NEPWHAN, Dr. Matemilola, a Paediatrician, worked for over 20 years in the Nigerian Army Medical Corps in several capacities such as Commander Garrison, Headquarters Medical Centre and Deputy Commandant/Acting Commandant of Nigerian Army Medical Corps Training School. Dr. Pat has several other awards  to his credit  including, "Outstanding Leadership in the fight against HIV/AIDS in Nigeria" by UNAIDS.