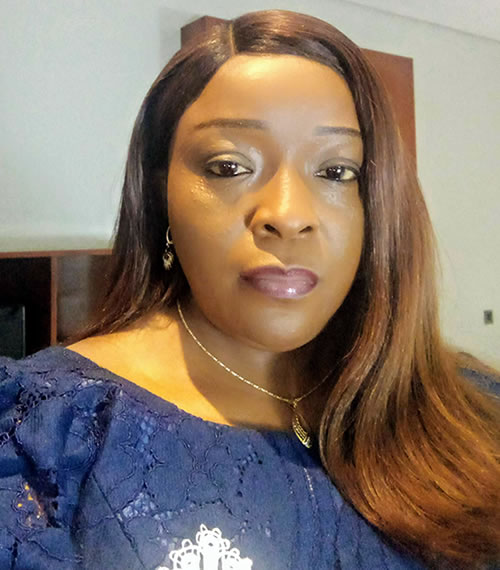 Personal Information
Isioma Appolonia Wilcox
Senior Training Manager
Achievements & Awards
Education Qualifications :

University of Leicester

Professional Qualifications :

MBA, EMPM, PGD
Brief About Isioma Appolonia Wilcox
Biography
As Training Manager of the Institute of Human Virology Nigeria (IHVN), Mrs. Isioma Appolonia Wilcox is responsible for the planning and execution of training programs organized by the Institute. She liaises with departments to identify training needs, ensures that capacity building procedures meet the required standards, and evaluates effectiveness of training programs.
Mrs. Wilcox also provides leadership to the training team to deliver first class service to all participants of learning and development programs organized by the Institute. As a pioneer staff of the Institute, she has contributed immensely to upholding quality in all training activities. She has served in positions such as Training and Travels Logistic Officer and Senior Logistics Officer.
Her over 20 years' of experience in capacity building, administration, logistics and training coordination spans through the public and private sectors.
Mrs. Wilcox has a Masters degree in Business Administration from the University of Leicester, an Executive Masters Certificate in Project Management from Project Management College in the United Kingdom and an Executive Certificate in Event Management from the University of Technology, Sydney.
She also earned a Post Graduate Diploma in Logistics and Supply Chain Management from the National Institute of Transport, and a Higher National Diploma in Estate Management from Federal Polytechnic Bauchi.
Mrs. Wilcox has attended various training courses, is a member of the Nigerian Institute of Training and Development, a Licensed Human Resources Professional with the Chartered Institute of Personnel Management of Nigeria and an Associate of the Nigerian Institute of Management.
Her hobbies are reading and listening to music. She is married with children.