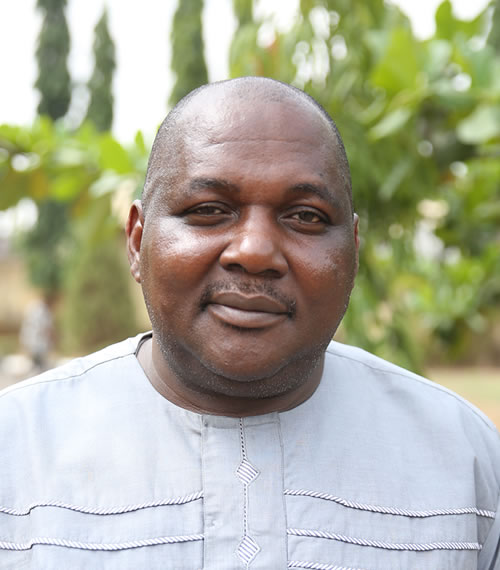 Personal Information
Mr. Panwal Meshak Thomas
Unit Head, Clinical Laboratory TB Services
Achievements & Awards
Professional Qualifications :

AMSLN, FMLSCN, MSc.
Brief About Mr. Panwal Meshak Thomas
Biography
Mr Meshak Thomas Panwal supervises the the Clinical Laboratory Services Tuberculosis Unit activities and team. He is also the Manager of the IHVN supported National Reference Laboratory at the National Tuberculosis and Leprosy Training Center (NTBLTC), Zaria.
He is responsible for the smooth running of tuberculosis reference laboratories supported by the Institute and coordination of proficiency programs for the supranational reference laboratory networks.
Mr. Panwal liaises with government personnel at state and national levels for a quality drug-resistant tuberculosis program, while participating in the development of national guidelines and policies. He is also involved in setting up of new tuberculosis reference laboratories, Gene Xpert facilities and Smear Microscopy laboratories.
Providing assistance on tuberculosis related research and monitoring electronic laboratory management systems are under his purview. He is also involved in laboratory data capturing and training laboratory scientists for quality laboratories.
Mr. Panwal has a Master's Degree in Medical Microbiology from the University of Jos, Plateau, Nigeria, and a Fellowship in Medical Microbiology with the Medical Laboratory Science Council of Nigeria (MLSCN) from Ahmadu Bello University Teaching Hospital, Nigeria.
He had earlier specialized in haematology and blood group serology while becoming an Associate of MLSCN at the Jos University Teaching Hospital in 1994. He has participated in several laboratory short courses and workshops and authored a number of publications. Mr. Panwal has over 25 years of experience in medical laboratory science, project management and Strengthening Laboratory Management towards Accreditation (SMLTA) with both public and private institutions.
He is married with children and his hobbies are travelling, teaching and team sports.