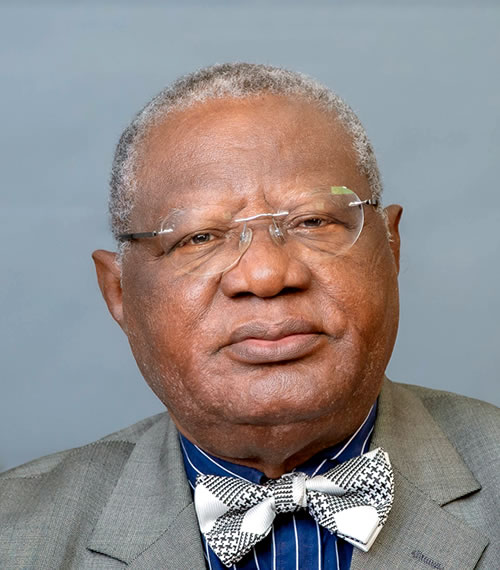 Personal Information
Sir Steve Bamidele Omojafor (OON)
Member
Achievements & Awards
Professional Qualifications :

Officer of the Order of the Niger,OON, Former Zenith Bank Chairman, Marketing Communication and Advertising Expert
Brief About Sir Steve Bamidele Omojafor (OON)
Biography
Sir Steve Bamidele Omojafor, former Chairman of Zenith Bank, an accomplished marketing communication, advertising expert, and holder of the national award of the Officer of the Order of the Niger (OON) is a member of the Board of Directors of the Institute of Human Virology, Nigeria (IHVN). His extensive knowledge of mass communication and social marketing is invaluable to the national response to mitigating HIV, TB and other communicable diseases.
Sir Omojafor earned a Bachelor of Arts Degree from the prestigious department of Mass Communication of the University Of Lagos, Nigeria in 1972 – specializing in marketing communications. He has also attended several advertising seminars and workshops in the United States of America including a short program at the Columbia University, New York; Australia, Holland, United Kingdom and around Africa.
He was co-founder of the famous Rosabel Advertising Agency and Former Group Managing Director/CEO of STB-MCCANN – a leading marketing communication company providing services to multi-national companies.  He is also the chairman of the Board of Trustees of Augustine University in Epe and the chairman, Board of Trustees of the Association of Advertising Agencies of Nigeria.
Sir Omojafor is a director of several companies in Nigeria, Ghana and Sierra Leone. He is well known for his philanthropic activities through his tireless involvement in many non-governmental organizations. For example, he is Director, Bloom Cancer Care and Support Center; Trustee, National Association of Handicapped Persons; Golden Pillar (Goodwill Ambassador), National Cancer Prevention Program and Member, National Society for the Blind. He is a Fellow of the Nigerian Institute of Marketing (NIMARK) and also a Fellow of the Advertising Practitioners Council of Nigeria (APCON). He is married with three grown children.