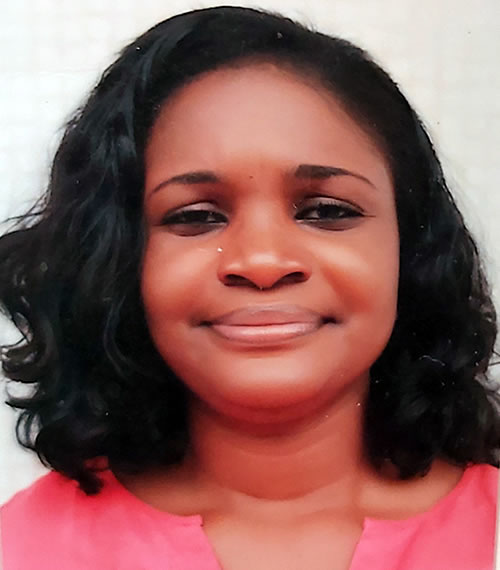 Personal Information
Uzoma Florence Nwofor
Manager Communications
Achievements & Awards
Education Qualifications :

Ahmadu Bello University Zaria

Professional Qualifications :

BSc
Brief About Uzoma Florence Nwofor
Biography
As Manager Communications, Ms Uzoma Florence Nwofor oversees the development and implementation of strategic communication plans and campaigns for the Institute.
She ensures promotion of the Institute's activities, increased brand awareness, and collaboration with partners for effective social behavior change programs. Ms Nwofor supervises corporate relations activities, management of the website and social media platforms for IHVN. She also manages media engagement and collaboration to address communicable and non-communicable diseases like HIV, tuberculosis, COVID-19 etc. in line with the Institute's objectives.
Prior to assuming the responsibilities of Manager Communications, she served as Senior Social Behaviour Change Officer, and Information, Education and Communication. In these roles she handled the development of over 100 different communication materials including posters, pamphlets, flyers, flip charts, wall charts to meet health communication needs of the public. She has also organized several campaigns, conferences and International events to raise awareness on HIV, tuberculosis, gender-based violence, blood donation etc.
Ms Nwofor is an alumnus of the Ahmadu Bello University Zaria where she earned a B.Sc in Sociology. She has also attended several courses within and outside Nigeria. These include the Integrated Marketing Communication for Behavioral Impact in Health and Social Development organized by the New York University Steinhardt School of Culture, Education and Human Development, and Human Development. She also participated in the Leadership in Strategic Health Communication course by the John Hopkins Bloomberg School of Public Health Center for Communications Programs and Center for Communications Programs Nigeria.
Her hobbies are networking and socializing.