Figure Above: Favour Monday at work in his teacher's shoe making shop in Kubwa, Abuja
The journey from Lagos to Ibadan was like a journey of a thousand miles for Rofiat Adedokun, a 21 year old hair dresser. Rofiat was weak and she coughed persistently. Her eyes were weary from lack of sleep and her chest also felt heavy.
She strongly believed that she was a victim of witchcraft though her test results after going to three health facilities in Lagos State showed that she had typhoid and tuberculosis. Rofiat's decision to go home to Ibadan was with the hope that her family would support her as her health deteriorated.
In September 2020, Rofiat's father took her to Mobiar Clinic in Ibadan, South East Local Government Area of Oyo State, which is close to their home.
Mobiar Clinic is one of the 2,768 private health facilities engaged by the Global Fund Tuberculosis Public Private Mix (PPM) Project which is being implemented by the Institute of Human Virology Nigeria (IHVN). The project supports private sector engagement for TB control in Nigeria.
"At the clinic, I was tested again for typhoid and tuberculosis, and was placed on treatment when the result confirmed that I had tuberculosis. As I started my medication, I began to see changes. It was then that I became relieved that it was not witchcraft," Rofiat said.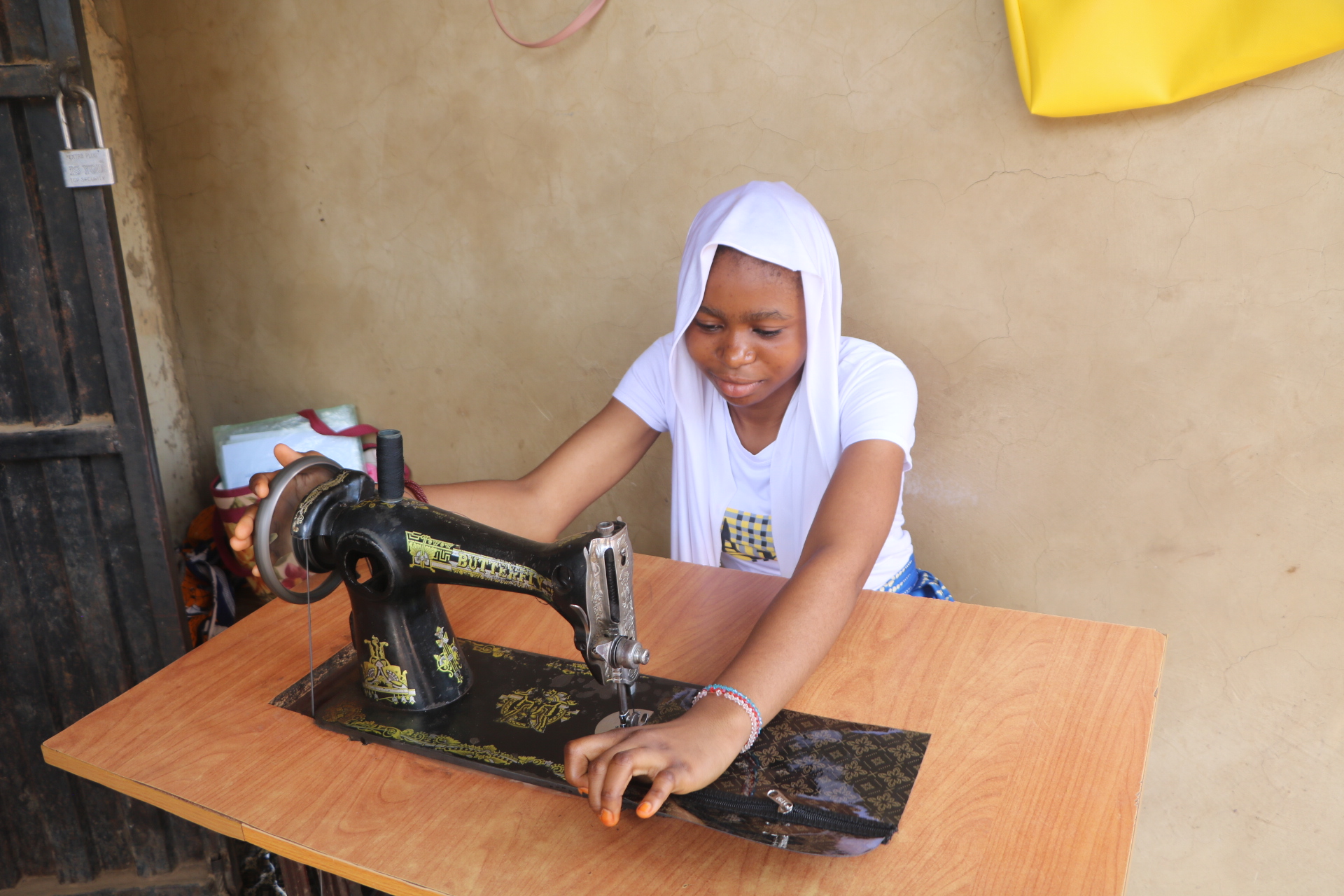 Rofiat also felt comfortable discussing her concerns with the doctor in the clinic. Health care workers at the clinic constantly reminded her about her clinic appointment dates through phone calls.
"I did not need to pay money for treatment at the clinic. If not for the free drugs and treatment I received, I would have died," she added.
At some point, Rofiat missed out on taking her drugs – "I stopped taking my drugs for a while  to confirm whether I will be okay without taking the drugs and whether the drugs were working or not. However, when I stopped, I became worse and had to resume taking the drugs after which I got much better".
At home, her father and grandmother were her treatment supporters. "They really tried for me. They always took care of me and encouraged me to take my medication," she said.
Rofiat's father Mallam Akinsanya Taimiyu, who has seen his daughter's improvement, is now an advocate for treatment of tuberculosis. As the President of his community's Landlord's Association, he tells his contacts about his daughter's recovery and the free tuberculosis care and treatment services available in Mobiar Clinic. Mr. Taimiyu's lips were filled with words of gratitude for the accessible and free treatment received at the private clinic
"God made it easy for me to take her to the private clinic, her health is very important to me," he said.
Medical Director (MD), Dr Aremu Morufu at Mobiar Clinic, Ibadan, who closely monitored Rofiat's treatment, mentioned that many patients are ignorant about tuberculosis. He stated "from my experience, more people need to be enlightened and educated about tuberculosis, especially on the signs and symptoms of the disease."
Free tuberculosis services in Mobiar Clinic is possible with funding support from Global Fund Public Private Mix Project through the grant's Principal Recipient, Institute of Human Virology Nigeria (IHVN) and sub-recipient, Damien Foundation.
According to IHVN Program Manager Tuberculosis, Dr Taofeekat Ali, IHVN in collaboration with its sub-recipient, Damien Foundation and the National/State Tuberculosis Leprosy Control Program (NTBLCP/STBLCP) has provided free tuberculosis services in partnership with the private sector since 2019.
"The project has led to an increase in private sector contribution in tuberculosis notification from 16% in the first quarter of 2019 to 41% in the fourth quarter of 2020 in 21 states in Nigeria," she said.
"Rofiat is one of the 39,374 TB patients who have been notified in the last two years in these states," she added.