Institute of Human Virology Nigeria (IHVN) Chief Operating Officer and Managing Director, Mr. Charles Olalekan Mensah, has visited Rivers State SURGE Project stakeholders to discuss progress in achieving HIV epidemic control in the state.
During a courtesy visit to the Permanent Secretary, Rivers State Ministry of Health, Dr. Ndidi Chikanele Utchay, Mr. Mensah stated that the state government has played a critical role in rapidly increasing care and treatment for People Living with HIV (PLHIV) in the state.
"Granting waivers to user fees for PLHIV significantly contributed in retaining clients in care," he said. Mr. Mensah also noted that the state's support for essential duties during the COVID-19 lock down made it possible for PLHIVs to get drug refills.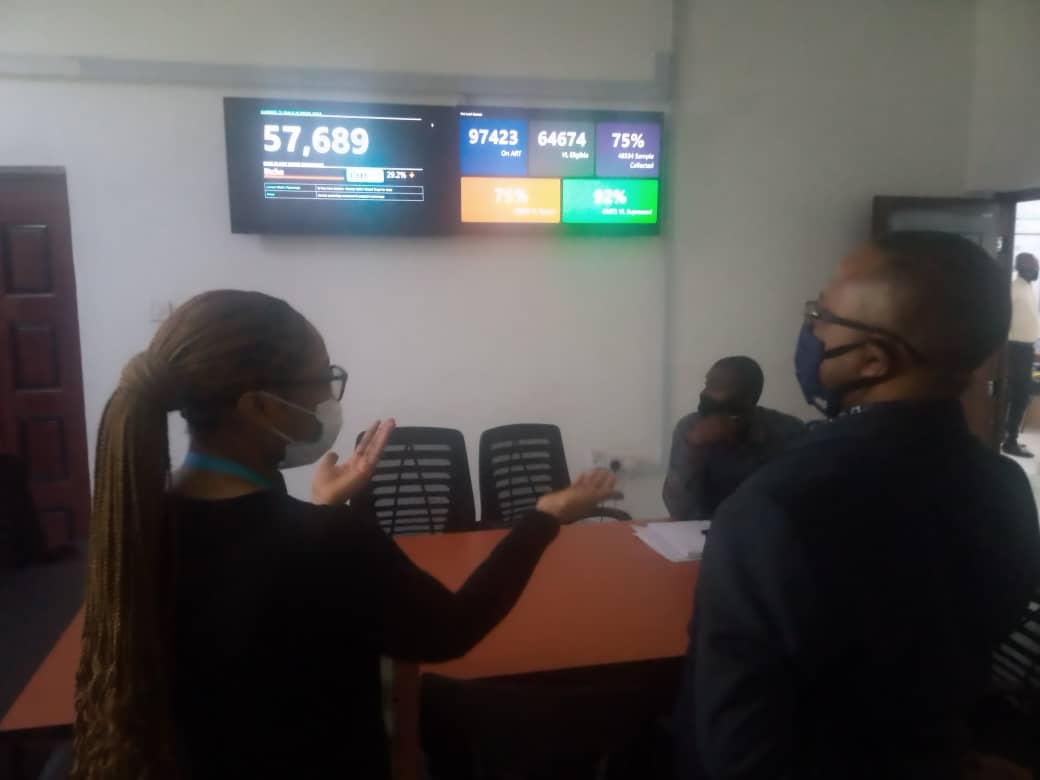 Dr. Utchay, who received Mr. Mensah and the IHVN Rivers State Project Director, Dr. Olayemi Olupitan, said that the government is ready to do more to own and sustain the program.
The IHVN Chief Operating Officer/Managing Director also visited; the Permanent Secretary, Rivers State Primary Health Care Management Board, Dr. Agiriye M. Harry; Rivers State Director of Public Health, Dr. Golden Owhonda, with the State AIDS Program Coordinator, Dr. Ufuoma Edewor.
Afterwards, he interacted with community based organizations, Widows and Orphans Empowerment Organization (WEWE) and Initiative for the Advancement of Humanity (IAH) and listened to their success stories in implementing the program.
IHVN was mandated by the US Centers for Disease Control and Prevention (CDC) to implement the Rivers SURGE project to scale-up HIV testing, care and treatment. The project which commenced in April 2019, has placed 98, 952 PLHIVs in care and increased treatment coverage from 21% to 62% as at September 2020.