IHVN Program Officer,  Ibrahim Abdullahi, addressing members of the newly inaugurated Technical Working Group.
The Institute of Human Virology, Nigeria (IHVN) has inaugurated a technical working group to monitor and evaluate community-based organizations which are providing care to orphans and vulnerable children (OVC) in the Federal Capital Territory (FCT).
At an inauguration ceremony held at the IHVN Head Office in Abuja, IHVN Senior Program Officer Prevention, Care and Treatment, Mrs. Laurentia Dashe, said that the multidisciplinary team will bring valuable experience in keeping children safe, healthy, schooled and stable.
She noted that, "In selecting members for this group, we looked at ministries providing core services that our OVCs can benefit from. The team is to strengthen the community-based organizations for effective program delivery."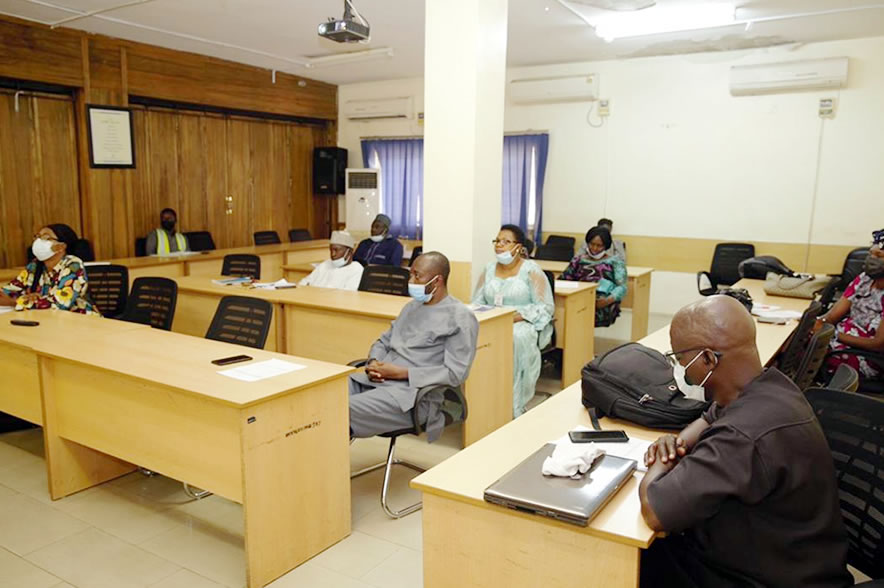 Committee members were drawn from organizations in the FCT, alongside ministries and agencies like the Social Development Secretariat, HIV/AIDS/STI Control Program, Police Command Gender Special Criminal Investigation Department and Network of People Living with HIV (NEPWHAN). Others are, Department of Agriculture, Department of Budget and Planning, Primary Health Care Board, Universal Basic Education, Association for OVC NGOs in Nigeria (AONN) and National Population Commission.
Amongst other duties, the technical working group is to, ascertain services provided by community based organizations by interacting with beneficiaries in health facilities and communities.