To ensure that orphans and vulnerable children are healthy, safe and stable, Institute of Human Virology Nigeria (IHVN) has collaborated with a community-based organization, Jomurota Community Care Initiative (JCCI) to commission projects in three schools in Gwagwalada.

The projects launched were, a gender-based toilet facility in L.E.A Primary School Old Kutunku, a school library in JSS Giri and a rehabilitated school borehole in JSS Gwako.
According to IHVN Senior Program Officer Prevention, Care and Treatment, Mrs. Laurentia Dashe, the projects are to encourage children to be enrolled, make progress and be retained in school through quality learning environment. She explained that the block granting activity utilized levies and fees  to be paid for vulnerable children for a project of benefit of all students in their schools.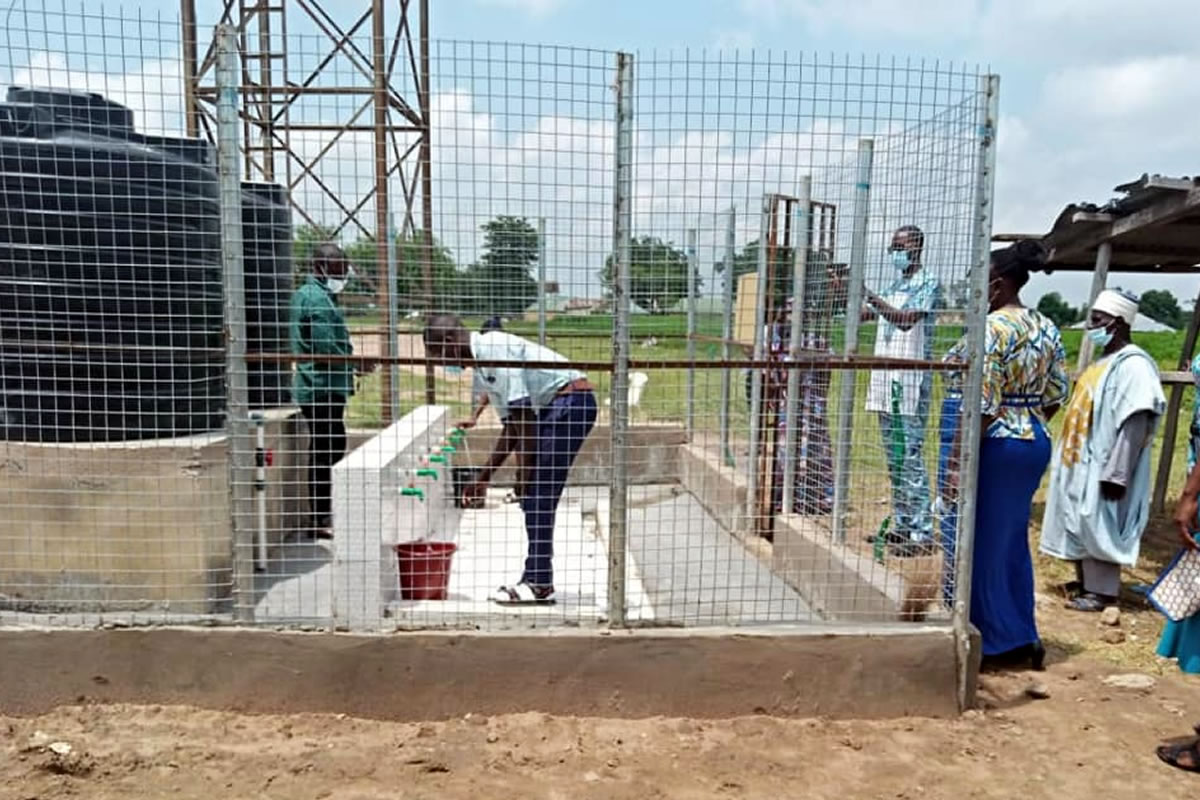 JCCI Program Manager, Mr. Solomon Hange, who gave an address during the launch of the borehole in JSS Gwarko, called for proper maintenance and protection of the projects by the communities and school management.
"This bore whole will provide water for hand washing, toilet use and for drinking. Issues of rape by community hoodlums when children go in search of drinking water during school hours have been ended with this intervention. We encourage the community and school management to guard this jealously for the benefit of the vulnerable children and the community at large," he said
Etsu of Gwako, Halidu Pada, expressed appreciation for the project noting that the "only source of water in this community is very far from even the children which makes it difficult for them to access water but with this borehole they will no longer be exposed to danger. We will ensure it is sustained."