Fire wardens participate in a practical session on the use of fire protection equipment.
The Institute of Human Virology Nigeria (IHVN) has partnered with the Africa Fire Mission (AFM) and FCT Fire Service to train its staff on fire prevention, suppression and safety management.
In a two-day training of the Institute's staff and security personnel to serve as fire wardens at the IHVN Campus, IHVN Chief Operating Officer and Managing Director, Dr Charles Olalekan Mensah stated that, "fire-fighting is an integral part of our daily lives. Let us keep the IHVN campus safe. The more educated we are about fire safety, the more we can protect individuals and the nation as a whole." Dr Mensah urged staff to take lessons learned at the training to their families and the community.
Over 30 fire wardens were trained to identify fire hazards, handle fire drills as well as emergencies in collaboration with the FCT Fire Service. There were also practical sessions on the use maintenance of fire protection devices.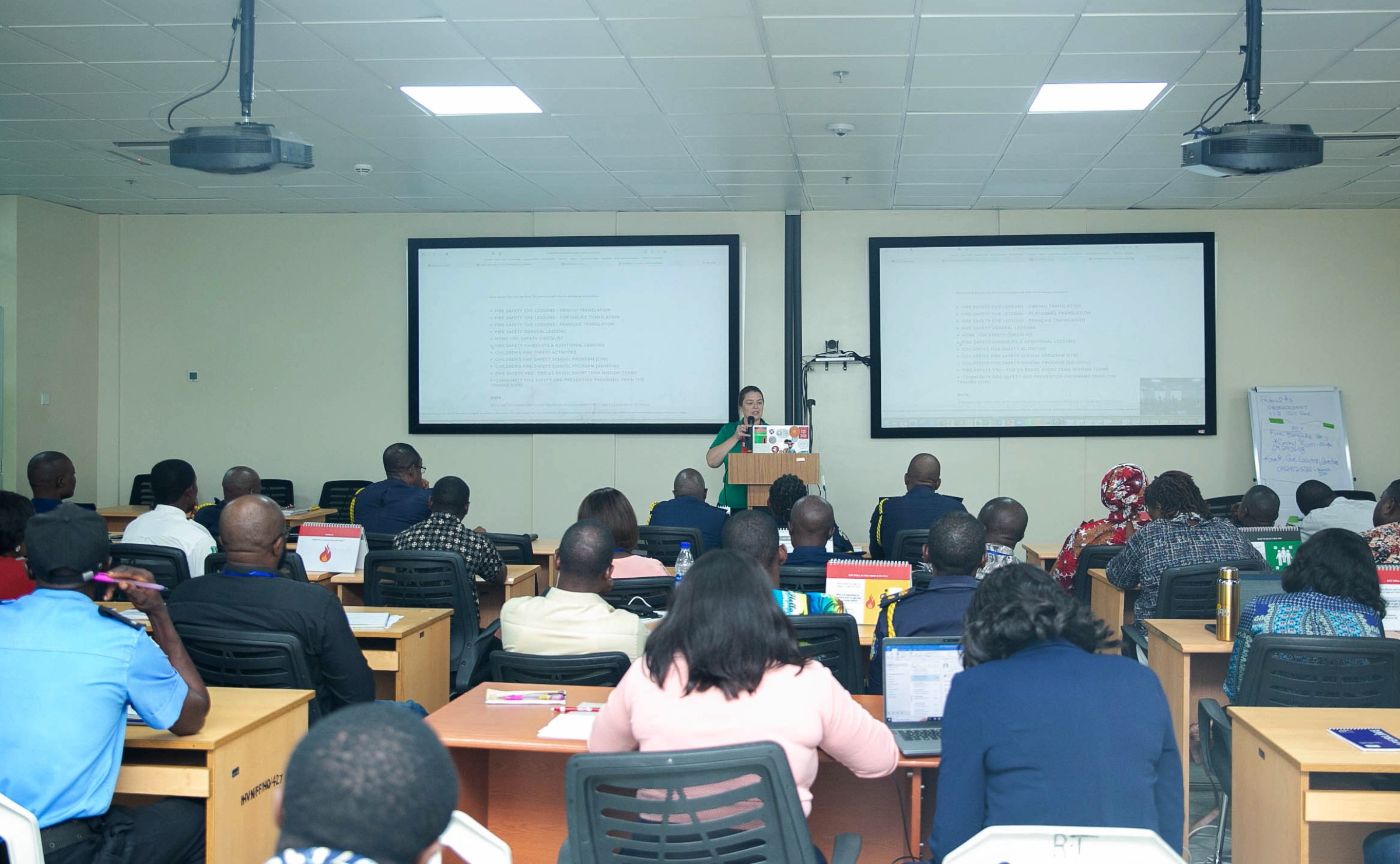 Executive Director of the Africa Fire Mission, Mrs Nancy Moore explained that, "you don't have to be a fire fighter to prevent fires." She called on the wardens to be aware of their surroundings and take responsibility to protect themselves and others.
One of the participants, Ms Kyusonn Samuel said that the training has increased the awareness of staff about the fire safety. "We were taught what to do in case of an emergency and are more aware of potential hazards. The good thing about the training is that in one of the sessions, we were told to step-down what we have learned to our colleagues. This has increased staff's awareness about fire safety," she said.
Staff from the FCT Fire Service were on hand at the training to provide guidance on emergency response and contacts to call in case of a fire outbreak. They also participated in an inspection of the Institute's fire protection equipment along with the team from AFM.