The Institute of Human Virology, Nigeria (IHVN) has met with its sub-partners and health facility staff implementing the Global Fund Private Public Mix (GF PPM) project to strategize towards increasing private sector involvement in tuberculosis prevention, diagnosis and treatment from 19% to 35%.

During the four-day meeting in Abuja,   IHVN Program Manager TB/HIV, Dr. Taofeekat Ali, said that the meeting will aid the implementation of the new the Global Fund grant "We are bringing new partners together to look at the big picture, the expectations, the changes and most importantly the strategies to increase the private sector control participation of tuberculosis control in Nigeria from 19% in 2019 to 35% in 2023."
IHVN Senior Program Officer TB/HIV, Dr. Adetiba Temitope added that the grant will build on the achievement of the just concluded one.  "In the last two years, the private sector in Nigeria was able to save more than 10,000 lives by diagnosing them and placing them on treatment. People will rather access care and treatment from private sectors and community pharmacies. That is why it is important to engage the private sector in the fight against tuberculosis," he said.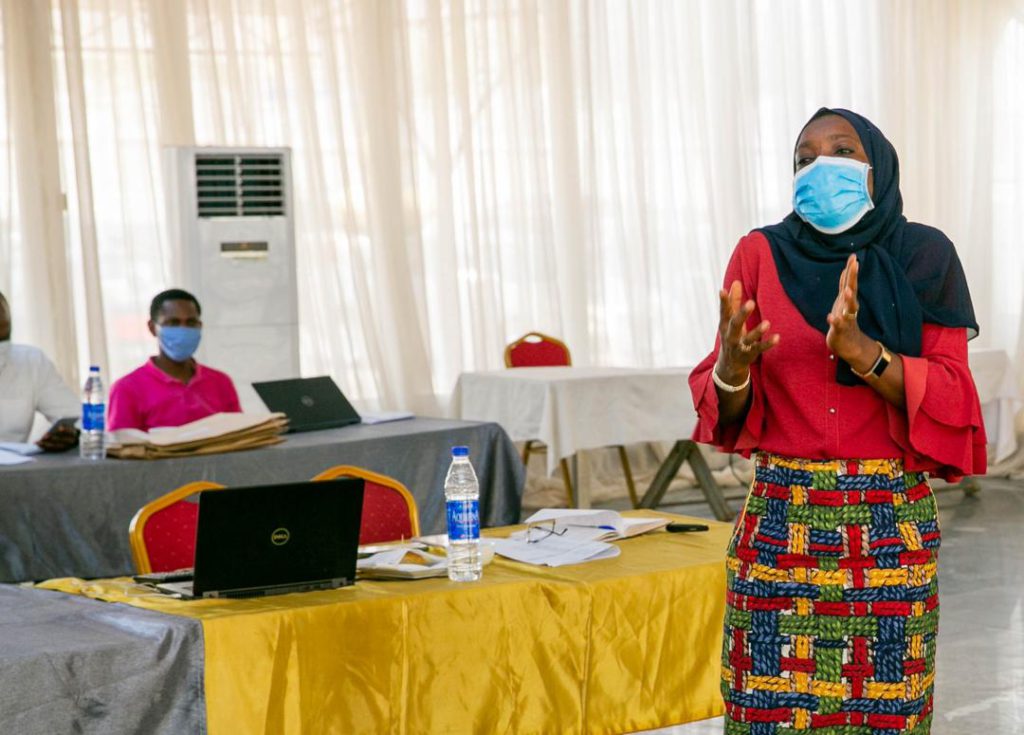 Dr. Adetiba stated that the Institute is working with over 2,000 private hospitals and more than 20,000 medicine vendors and community pharmacists in 21 states in the country.
"Nigeria remains the country in Africa with the highest burden of tuberculosis where more than 400,000 people come down with TB and over 150,000. Meanwhile, tuberculosis is preventable, curable and the services are free," he stressed.
KNCV Compliance Officer, Sylvia Uche who was at the meeting, described it as "interesting and eye opening. The fact that a lot of issues we had in the past grant was brought up and looked into shows that this time around we would do better and meet our target."