Figure Above: A Patent Medicine Vendor, Mr. Peter Audu, interacting with customers in his store in Nasarawa State.
When Augustine Ogar, a construction worker, started losing weight, coughing and feeling constantly weak, neighbors and friends advised him to take some drugs. He walked into a pharmacy to buy antibiotics and started taking them.

However, these symptoms which started in April 2020, did not improve till October of the same year. By then, he had been moved from physical construction tasks to only operating equipment because of how easily tired he was. Finally, he lost his job. It was at this point that he went to the hospital for tests that confirmed that he had tuberculosis.
"The signs were showing; I was losing a lot of weight and strength. Everybody knew that I was sick. I couldn't even go to the hospital myself. My nephew had to take me there," he said.
Stories of self-help instead of seeking healthcare early in the hospital are not unique to Augustine. Precious Muyiwa, a hair dresser, assumed that the night sweats, cough and loss of weight she experienced was due to ulcer.
"I used to go to the chemist to buy ulcer medications because my chest and ribs were paining me. At that time, I could not even go to my shop because I was weak. I had to hire someone else to attend to my customers. When it was too bad, I came to this private hospital for test.  The result showed that it was tuberculosis," Precious said.
Haruna Yerima, a farmer, laments that he spent about N80, 000.00 in buying drugs from patent medicine stores. "I took the drugs but did not feel better till I went to the hospital, did a free test for tuberculosis and got free medications to treat it for six months when the test showed that I had tuberculosis."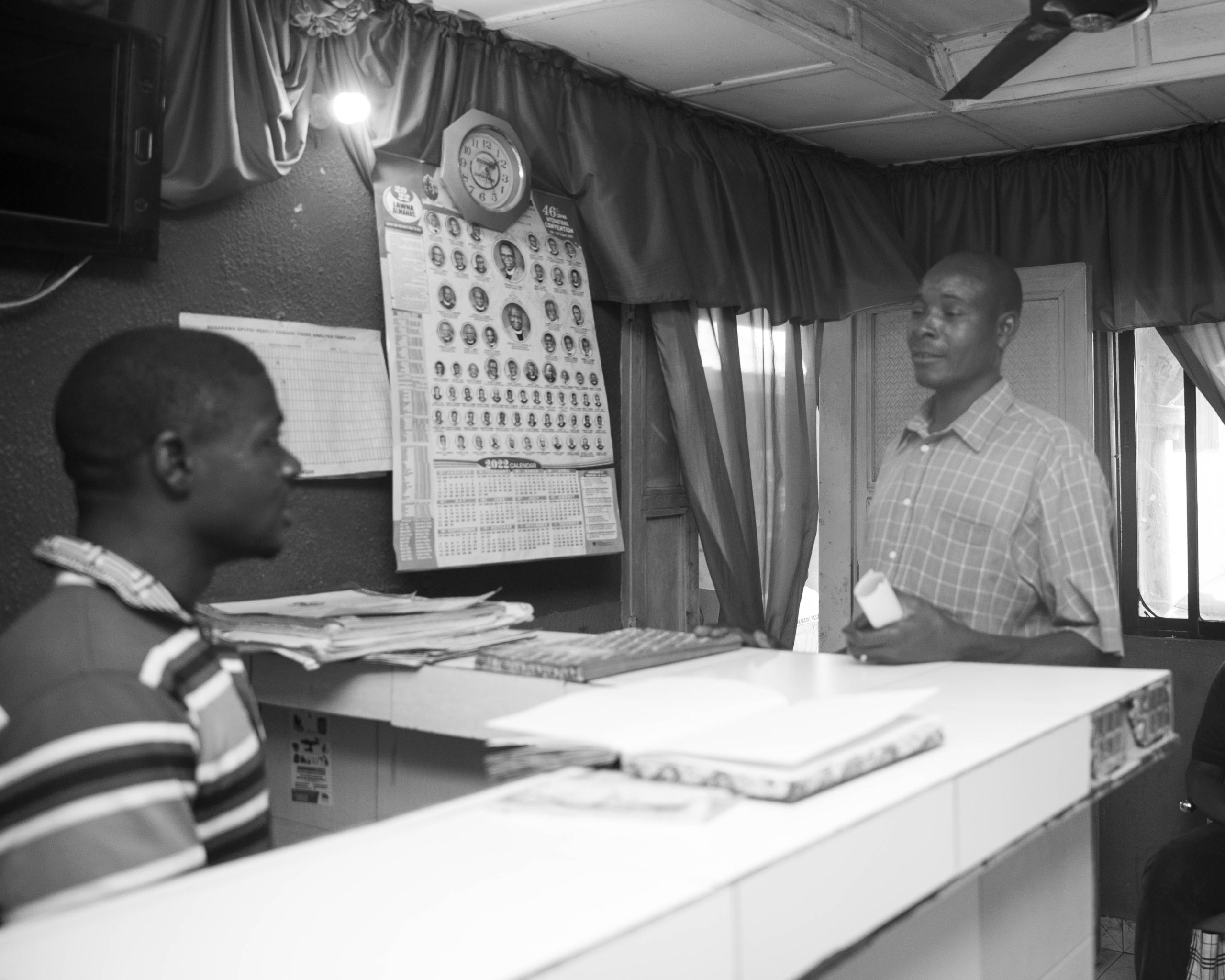 Though screening and treatment for tuberculosis is free, Nigeria ranks 6th out of the 30 high burden countries for tuberculosis worldwide. WHO reports that in 2020, 86% of new TB cases occurred in these high TB burden countries worldwide. It is estimated that there were about 452,000 tuberculosis cases in  Nigeria in 2020 but out of this number, only about 138,000 people were notified. This number increased to about 207,000 cases notified in 2021 but more people living with tuberculosis in the community need to be identified and treated.
Institute of Human Virology Nigeria (IHVN) Program Manager for Tuberculosis, Dr Taofeekat Ali, states that it is to identify more people with tuberculosis in the community who might delay health-seeking till it is critical, that the Institute is collaborating with the private sector to screen for tuberculosis.
"We are working with patent medicine vendors, community pharmacists, traditional birth attendants, private hospitals and private laboratories. This is with the recognition that over 60% of Nigerians access health services in the private health sector, the majority of which do not provide TB services. IHVN was engaged by the Global Fund to expand TB services in the private sector in 2019. Since then, IHVN has trained over 3,000 private hospitals to treat TB patients and over 16,000 patent medicine vendors and community pharmacists to screen their clients for TB symptoms. Because of this initiative, we have about 58,219 TB patients diagnosed and treated for TB in the private health sector as of 2021," Dr Ali said.
One of the Private Patent Medicine Vendors, Mr Peter Audu, trained by the Leprosy Mission of Nigeria (TLMN), a sub-partner to IHVN, says that his capacity has been built to screen his clients for tuberculosis and refer them to health facility as appropriate.
"We are close to people and people patronize us even more than clinics. People come to us first to buy drugs. They openly tell us their challenges. With the knowledge I gained from the training, when a patient comes to my shop, if he is coughing, I ask more questions, when I discover that it is more than two or three weeks that the cough has persisted, I use the referral form with me to refer them to a health center," he said.
Mrs Veronica Ogunyebi, who manages Alheri Ifeoluwa Medical Center, a private health facility in Masaka, says that all clients in their out-patient department are screened for tuberculosis.
"We are partners in this tuberculosis program. We are not allowed to collect money from any person for screening or treatment of tuberculosis. We enroll them if they are positive, they receive their medications here monthly for six months and do subsequent tests till the outcome is negative for tuberculosis," she said.
It was at this private health center that Augustine, Yerima and Precious received treatment for tuberculosis.
"The staff here attend to me like a very important person. I have not paid for any treatment or for any test or for issuance of card. I want to thank the people who have used their resources to pay for the treatment that I have benefitted from," Augustine said.
"The easier access to free tuberculosis services in our communities through private sector collaboration means that no one needs to rely on self-medication. "There is free screening and treatment in public hospitals through the efforts of the National Tuberculosis and Leprosy Control Programme (NTBLCP) and now in the private sector in 21 states in the country through the support of The Global Fund," Dr Ali said.