To build the capacity of health workers for quality services to people living with HIV and other infectious diseases, Institute of Human Virology Nigeria (IHVN) has donated virtual learning equipment to ten health facilities in Rivers State.
IHVN Training Manager, Mrs Isioma Wilcox presented the projectors, laptops and accessories, HD-TV, generating sets, and other items to Model Primary Health Center Rumukrushi, Comprehensive Health Center Oyibo, General Hospital Iriebe, Model Primary Health Center Rumudamaya, amongst other facilities.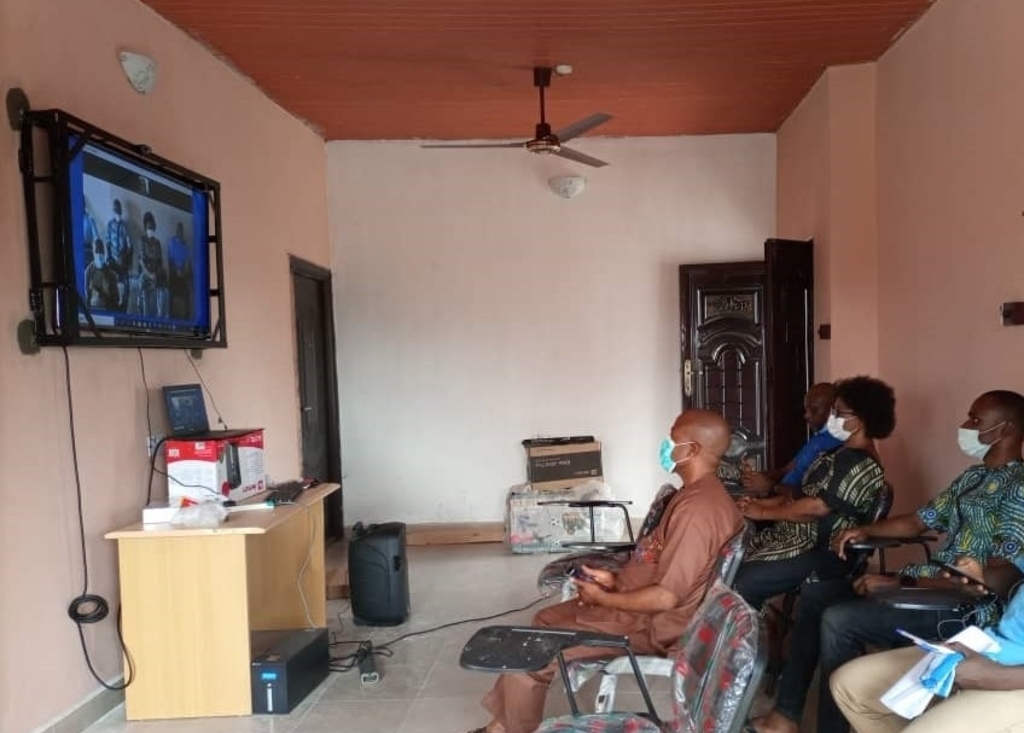 Mrs Wilcox, who said that hospitals with a high number of clients were considered for the donation, added that, with the equipment, health workers can connect virtually to share best practices with others.
She commended the health facilities for offering suitable spaces to install the equipment alongside staff for maintaining the equipment too.
While receiving the tools for her facility, Medical Director of Model Primary Health Center Rumukrushi, Dr. Patience Okocha, thanked IHVN for keeping their promise to support them.