The Chief Executive Officer of the Institute of Human Virology Nigeria (IHVN), Dr. Patrick Dakum has stated that the Institute is committed to maintaining about 300,000 people living with HIV on treatment and providing HIV testing services to at least one million people from October 2020 to September 2021.
Dr. Dakum, stated this while giving a goodwill message at a Joint Press Conference to mark World AIDS Day 2020 held at the National Agency for the Control of AIDS (NACA).
"As an Institute, we are committed to continue to work in the context of COVID-19 pandemic. We are not forgetting the HIV pandemic in the midst of the COVID-19 pandemic," he said.
The CEO added that the Institute adopted measures such as home delivery of drugs, and a community pharmacy initiative to ensure that clients got their medications during the lock down.
Also at the event, NACA Director General, Dr. Gambo Aliyu, stated COVID-19 has impacted the livelihood of people living with HIV.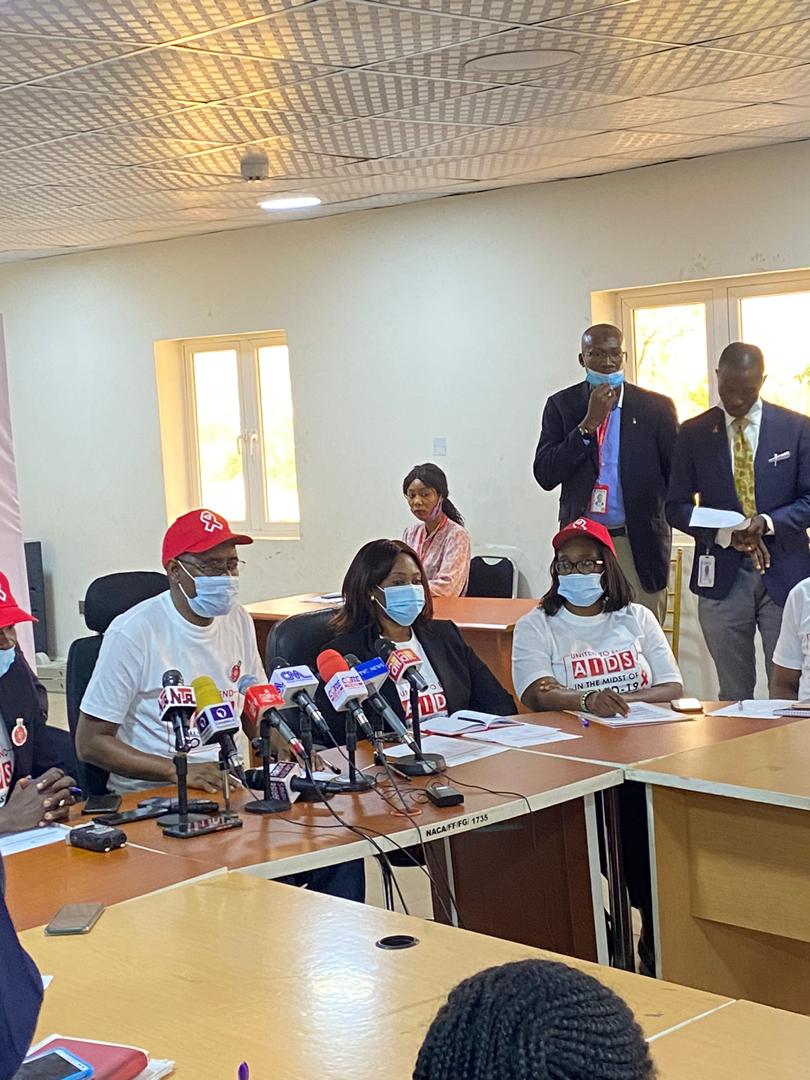 "NACA, in support of UNAIDS recently launched a project to Prevent, Protect and Empower (PPE) people living with HIV AIDS because they find it difficult to go to health facilities to collect medication and find it difficult to earn a living. We are focusing on indigent women simply because women are more disadvantaged economically than men. We want to teach them how to do small businesses and give them seed money to enable them start a business," he said.
Goodwill messages were also given by WHO Nigeria Officer in Charge (OiC), Dr. Fiona Braka, and representatives from US Presidents Emergency Plan for AIDS Relief (PEPFAR), Association of Women Living with HIV in Nigeria (ASWHAN) and UNFPA.
The theme for World AIDS Day 2020 is "Global Solidarity, Shared Responsibility" while Nigeria is adopting the themE, "United to End AIDS in the Midst of COVID-19, Get Tested."